Elevate Career Consulting uses an assessment tool called the Highlands Ability Battery, which is the gold-standard in aptitude testing. It is a different kind of test because, instead of the usual self-report assessments, it objectively measures natural talents through timed games and puzzles that they call worksamples.
Developed and tested for over 80 years, the Highlands Ability Battery is unique in what it measures and how it measures it.
Have you ever taken a personality test?
There are plenty of them out there, and most people have taken at least one. The problem with a "personality" test or quiz is that you have to know yourself in order to get an accurate result.
Not only that, but even if you do have a good idea of what you are like, your result can change from one day to the next, depending on your mood, your mindset, or any other number of factors.
Even if you don't know what you are good at, the Highlands Ability Battery can show you.
Because the Highlands Ability Battery is an OBJECTIVE measure of your natural talents, there is no need to think about or analyze your answers.
Plus, since abilities stabilize around the age of 14 and remain constant throughout one's life, no matter when you take the test, your result will not change from one day to the next or even from one year to the next.
Aptitudes, abilities, talents. Different names, same idea. There are certain gifts that each person is born with. Some tasks come more easily, and others require more time, effort, and energy to undertake. Those things that come more easily, more naturally, are your aptitudes or abilities.
Calling it a test or even an assessment is really a disservice to what the Highlands Ability Battery is. There is no way to study for it and no reason to try and "cheat." It is simply a series of puzzles and games that you complete in a set amount of time (ranging from two minutes to a max of about fifteen). Some may seem easy and fun, others might seem weird or challenging. Regardless, all of the puzzles are designed to figure out how you think. 
First, we will have an introductory call or meeting in which we will discuss your goals, interests, background and your unique situation and circumstances. 
If this is an assessment for your child instead of yourself, I encourage parental involvement. 
Once you receive your code and detailed instructions, you will go to the client portal, enter your registration code and create your account.
Be sure to save your username and password in a secure location for future reference. But don't worry- you can always retrieve them if needed. 
The assessment is online and can be taken all at once or in several increments. 
Some things that will be good to know for the Highlands Ability Battery: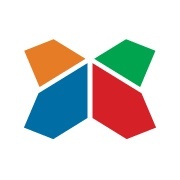 The Highlands Ability Battery is one of the most useful resources I've come across to help individuals gain a thorough, evidence-based understanding of themselves and others. The HAB identifies your natural strengths and provides insight which can be used as a foundation for your personal vision and compass for your future. Whether you're a high school student seeking better understanding of how you learn and looking towards college, a new graduate at the beginning stages of your career, or an adult seeking further career advice direction, I cannot recommend it enough for providing information for taking the next step.
LCSW, Certified Highlands Consultant